Working since April 1, 2003 as Online Director at The Observer-Dispatch [uticaOD.com] in Utica, New York...


Fine art career lyrical expressionist journey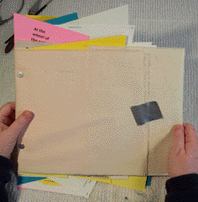 To introduce my paintings I have developed a 'single copy' magazine Aspara that takes the reader on a mental journey from concept, to expression in paint, to impression in view. Aspara is to be read then passed on. It is an assembly of original sketches, prints of paintings, text and clips.[What is Lyrical Expressionism?] The January 2003 and February 2003 issues of ASPARA are out there!


FREE printable PDF file for use as sticker to be displayed in protest of the policies of the George W. Bush government that are changing this country for the worse and making the world a less secure place. [DOWNLOAD]