Dublin - May 13, 14, 15, 16, 2004
May 15 and 16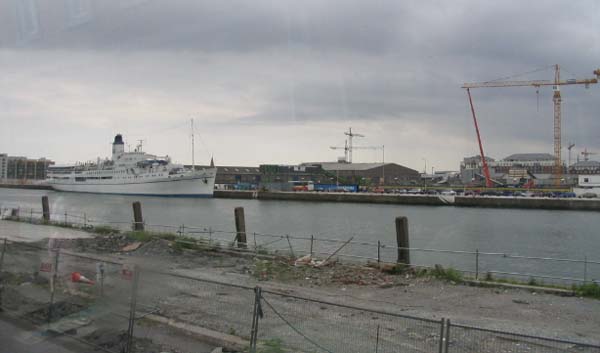 On Saturday we took a coach tour down the south coast on Dublin Bus . This is the north side of the Liffey traveling toward the coast.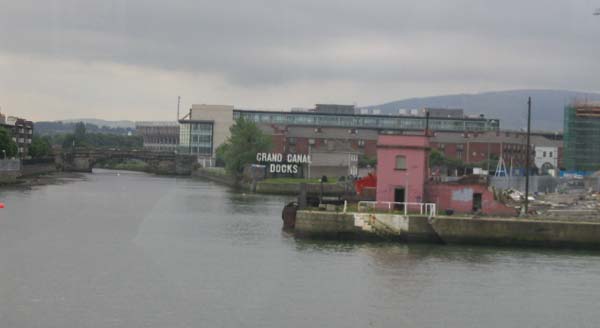 The opening to the famous Grand Canal. Or if you're in Boston...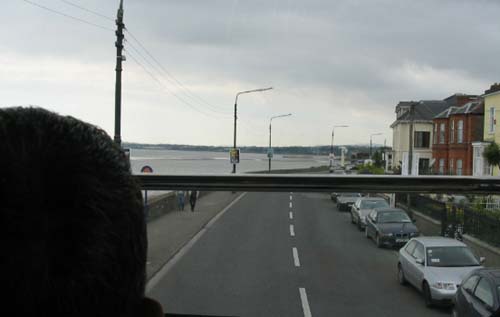 The coast emerges from our vantage point on the second deck one seat back from the front of the bus. Yes it does seem that we are riding in the middle of the road.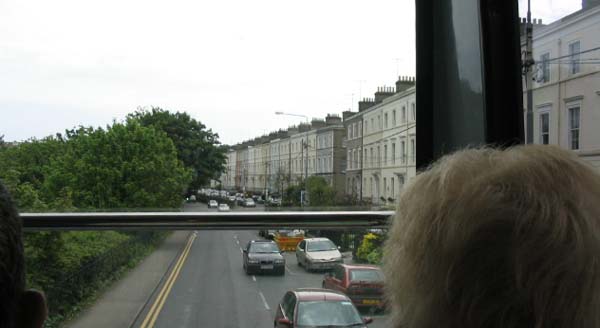 Town houses on the right ocean on the left.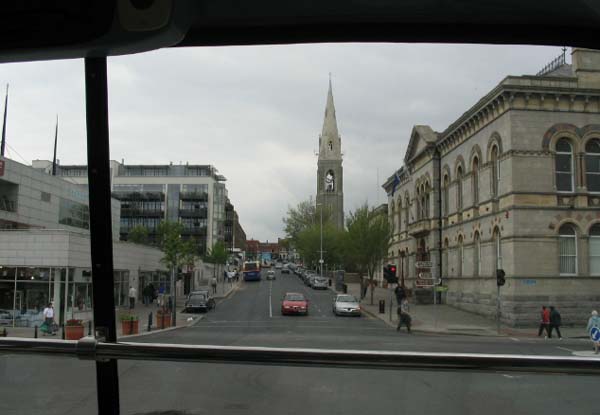 Dunleary.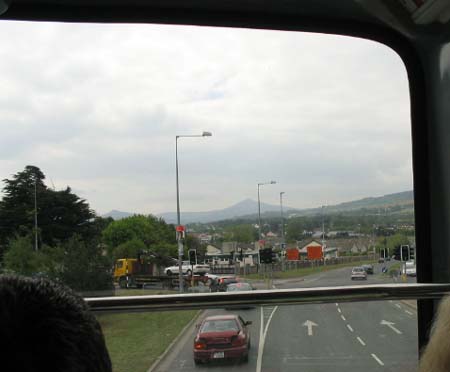 Toward Sugarloaf mountain.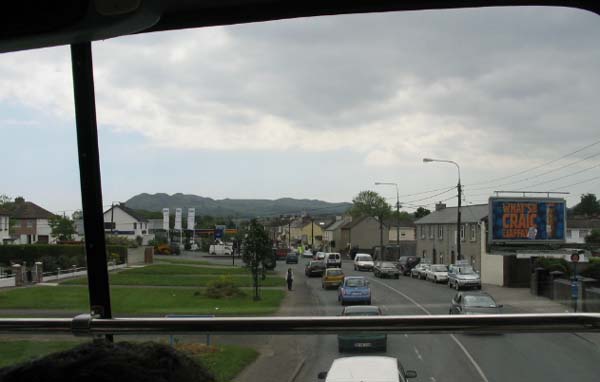 Craic (fun)!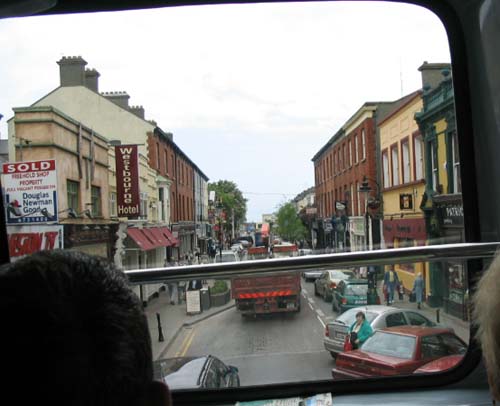 Village street.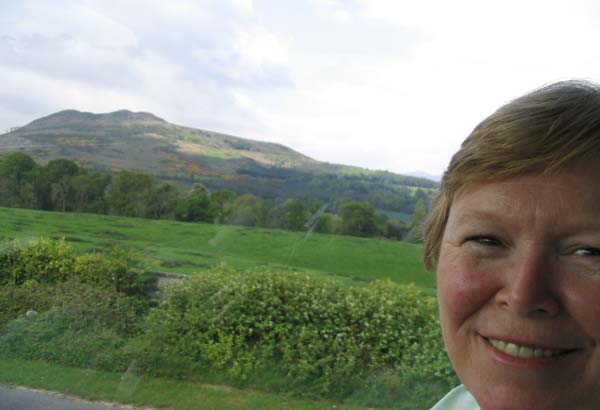 The green fields on one side and...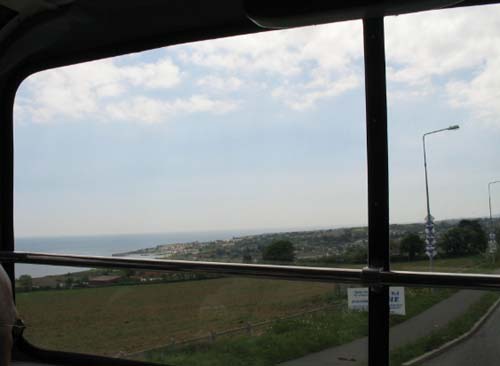 ...the sea on the other. Goinf toward Bray.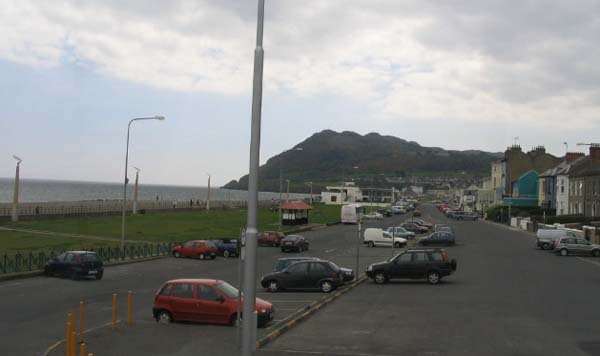 Bray.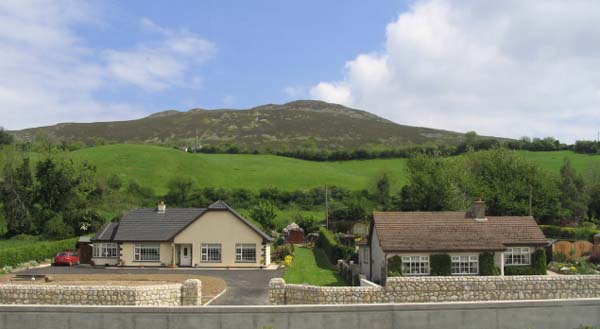 New cottage, new wall, new road, old hills on out way inland.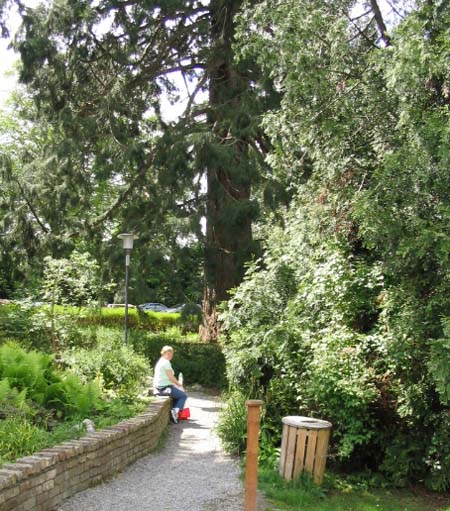 We stopped at Acova weaving store, "...on the grounds of the old Jameson (of whiskey fame) estate, surrounded by ancient trees and rolling gardens, the Avoca store at Kilmacanogue..." We had a lunch of soda bread, tomatos and basil salad under a giant sequoia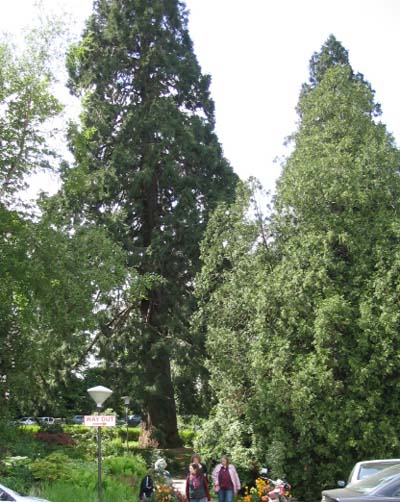 The giant sequoia. See the Little People?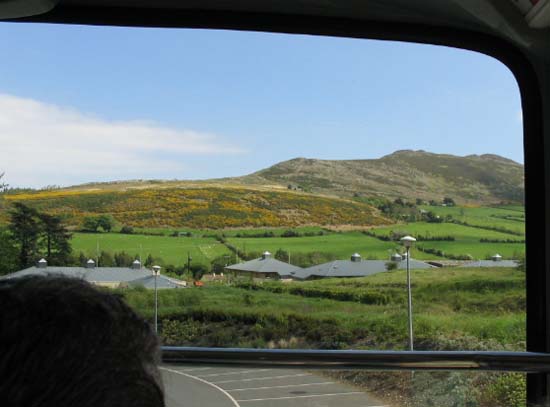 Going out of the parking lot at Avaco.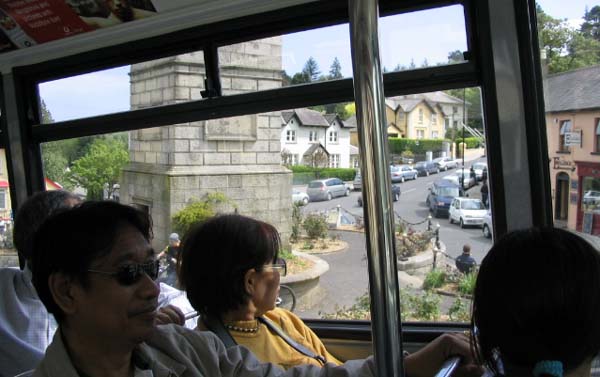 A drive by thru the village of Enniskerry. I wish we had stopped here. We'll catch it next time (maybe).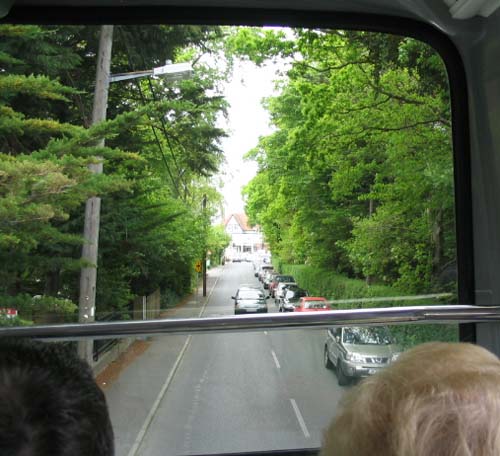 We wound our way through village roads that took some "Night Bus" magic it seemed to get through.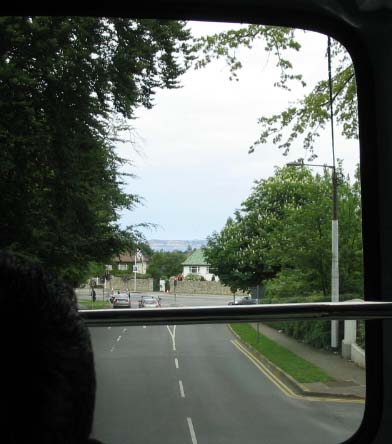 Some pretty neighborhoods with walled yards and gardens. Here the sea can be seen in the distance.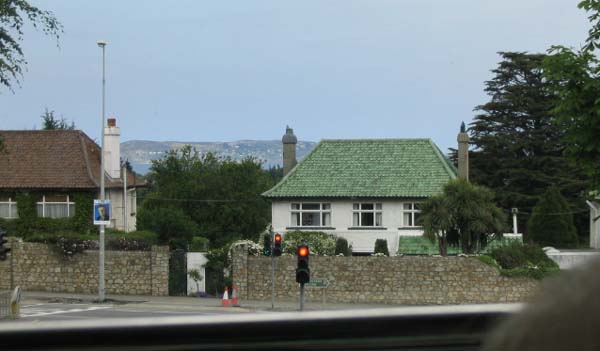 Closer view of walls and cottage as we motor back to Dublin.
May 16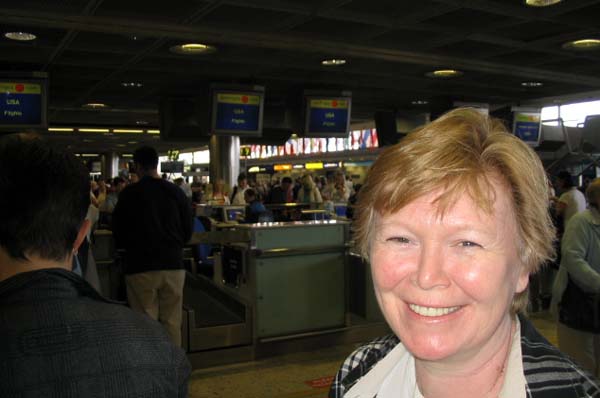 At Dublin airport making ready to leave for home.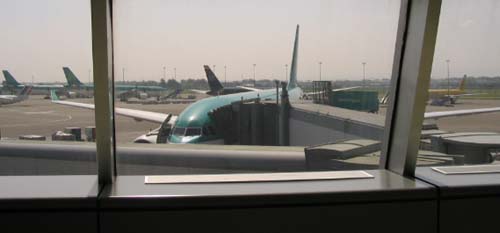 Our plane is ready but we'll be back.
Next trip [COMING SOON}