GlobalHome (R)




Doing it...

Media band work:
Snow Blind (WMDs)
Excerpts from Intervitae media band album, SNOW BLIND (WMDs) created January 29, 2004. Created using media clips as collage, original art, original photos and original audio all created on January 29, 2004 in snowy Utica, New York, USA. File format QuickTime.

Media band work:
The assumption
Question the Assumption: War Without End is a excerpt from Inter-Vitae media band workbook, SCARY US, October-December 2003. Comprised of media clips and original art and audio. File format QuickTime.

Other media band works.




Reference:

Personal Journal
Clicking the Personal Journal links will step you back in time.

Career

Paintings

Contact







Change...

Four new paintings in a more fluid brush style.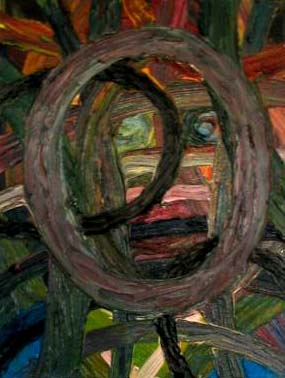 See the other three here.
Media band albums are collage binders that capture a certain timeframe. Some have a theme. Some are more scapbook in nature. The album pages are then scanned or photographed and reconfigured as a multi-media work. So far formats include QuickTime and PowerPoint. These works are available for sale at LULU a self publishing and creative colaborative service. The physical media band collage albums can be wall-mounted and displayed in home, office, museum or gallery venues. For more information about Inter-Vitae media band works contact Bernie Re at bre@globalhome.com.