Guests

Participate

Ask Us

Methods

Yes!

Contents

Weather

Earth

News

Family

Home



Updated
News links, reporting other instances of story telling...
Continuing...





(1-7-02) Dazzling eruption from the Sun



Y2000
Global Frontier
We stand at the opening of the Global Frontier. The vast horizon that lies before us is one of hope and foreboding.
What is

your vision as to how this Global Frontier should be explored and then developed.


Topic Main Page


Participate


So you want to respond?

Globalism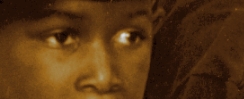 We are all contributors in common to this world. Every day through technology and personal contact we become even more intertwined and interdependent. At GlobalHome.com we call this process of socialization and capitalization of the planet "Globalism".
It's all around

us.


Participate


Send rants and raves!

Green Nadar

Greens nominated Ralph Nader for President of the United States
GlobalHome.com agreed. Sorry Al.


Participate


What is it about Nader?.
Molecular (Moletronics) Computing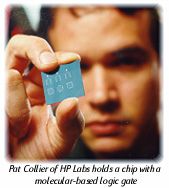 When the way the rings on your fingers are arranged hold more computing power than your desktop computer...
Silicon is

dead.


Participate


Poll for atoms?

Solar Effects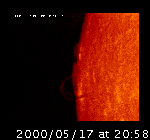 Links to resources regarding how the Sun effects our global circumstances...


It's all in the star.


Participate

Other...


May 20, 2000 - Internet facts and forecasts and globalization items and links...











News from you? Ideas for us? What are you waiting for?


Y2001
September 2001
In the defense of an open society


Personal posts and visual expressions relating to September events.
Fundamental


The twelve fundamental particles of the Universe: (to date:)
LEPTONS
Electron (charge -1) - electricity, chemical reactions
Electron Neutrino (charge 0) - rarely interacts with other matter
Muon - a heavier relative of the electron
Muon Neutrino - created when some particles decay
Tau - heavier still
Tau Neutrino
QUARKS
Up (u) (charge +2/3e) - protons have 2 Up Quarks, 1 Neutron
Down (d) (charge -1/3e) - protons have 1 Down Quark, 2 neutrons
Charm (c) - a heavier relative of Up Quark
Strange (s) - a heavier relative of Down Quark
Top (t) - heavier still
Bottom (b) - heavier still
What about dark matter?
> Is your soul an in'y or an out'y?


Space filler names wanted.
Links:
> The Quark Machine [read]
> Dark Matter [read]

That oily feeling
> UPDATE November 10, 2001: Couldn't happen to a... [problems]



Ralph Nader likes to say that George W. Bush is " a wholly owned subsidiary of the oil industry." And with Bush's pick of fellow oil man Dick Cheney as his running mate, Nader's comment seems right on target as to how this Global Frontier should be explored and then developed. Source: The Progressive
> More "OIL and BUSH" [read] Source: Lycos Search
From the gas prices at the pump this late spring to the crisis in California. A lot of people are getting screwed and some are get rich. Who cares?
Who, what, when - Enron? U.S. News & World Reports gives us a look at the tip of the iceberg in a June 18, 2001 story, A hand in everything.
Eye openers from story:
> Enron Chairman Lay was one of the 212, "pioneers" who raised more than $100,000 for Bush.
> Lay was the only corporate executive whom Vice President Cheney said he met with one on one to discuss formulation of the administration's national energy policy.
Other Enron background links:
> Enron's biggest assets are on paper (6/18/01) [read] Source: U.S. News Online
> Why companies pay for next year's weather forecast (4/13/98) [read] Source: U.S. News Online
> Bush talks tough on global warming (3/19/01) [read] Source: U.S. News Online
> California loses its glow amid rolling power blackouts (1/29/01) [read] Source: U.S. News Online
> It has been too quiet in Washington since Bill Clinton left. No scandals. No hearings. No investigations. But that may soon change. "...But Karl Rove, Bush's chief political adviser has the most to explain. Like O'Neill, he waited months before selling his extensive stock holdings in many companies, including Intel, Pfizer and Enron, on June 7...." (6/20/01) [read] Source: Tribune Media Services
Keyword search on "ENRON":
> Yahoo.com [read]
> Google.com [read]
> WorldNews.com [read]
> AltaVista.com [read]
> HotBot.com [read]
> CNN.com [read]


Oily responses?