Lyrical Expressionist
Bernard Re, Jr.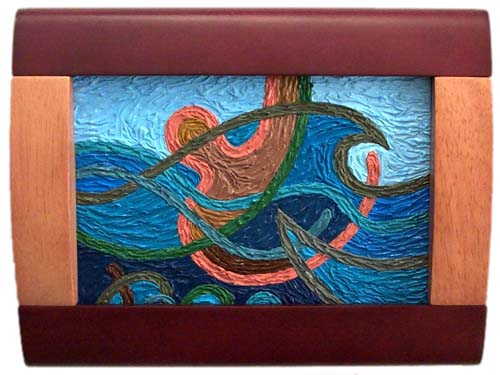 Flying through the waves
This painting was sketched during our vacation on the Outer Banks, North Carolina in 2002. It was painted during that vacation.
Year: 2002 Size: 4 x 6 Price: (in private collection) Note: Painting donated to WMHT PBS Auction. Send bid to Marjorie Ward mward@wmht.org. All proceeds donated to WMHT PBS station, Schenectady, NY. Auction will take place on January 25, 2003.
Please [contact] me regarding this painting.
Return to MAIN INDEX page