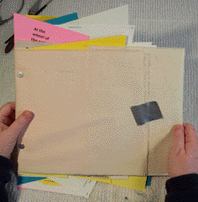 [cover Aspara February 2003]
I have created this 'single copy' magazine to introduce my paintings to collectors and galleries. Aspara is to be read then passed on. It is an assembly of original sketches, prints of paintings, text and clips.
- Bernard Re, Jr.
---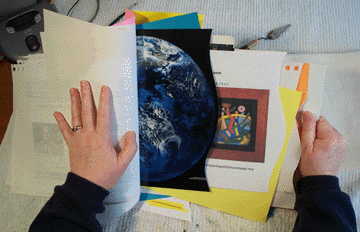 [page from Aspara]
Visit Dancing on the edge of the Earth
painting page to see photo of painting.
Use BACK button to return to previous page