Lyrical Expressionist
Bernard Re, Jr.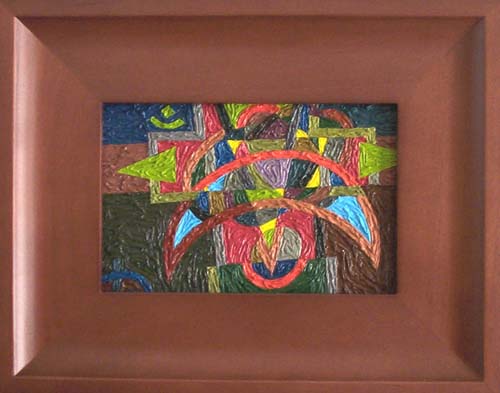 Axis of Evil
The danger of organized religions and their negative effect on humanity. Symbols of Christianity (the cross), Islam (the crescent) and Hindu (the aum) make up the painting. Imagine the others...
Year: 2002 Size: 5 x 7 Price: $ upon request
Please [contact] me regarding this painting.
Use BACK button to return to previous page