Lyrical Expressionist
Bernard Re, Jr.
Looking toward the open

studio window on right.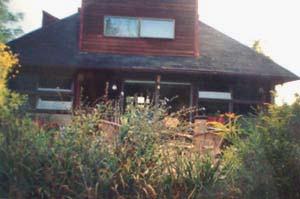 Our house is a passive solar, earth berm structure. It sits on a hill overlooking fields, hills and valley. It has a small footprint and treads lightly on the land. This is the solar south elevation. My studio is the room with the open window on the right.
Use BACK button to return to previous page