United for Peace and Justice NYC March & Rally
August 29, 2004
Page 1
A ThreeOldHippies.com On The Scene Report:
Photos of sign art and such from the March. Getting there, then up Seventh Avenue to Madison Square Garden and then to 34th Street. Photos displayed in the order that they were shot.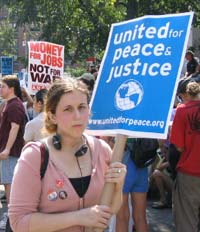 United for Peace and Justice standard bearer.
If you would like to comment on this page do so..
August 29, 2004
New York City, NY

This IS what democracy looks like...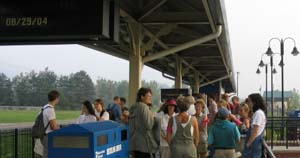 Wassaic, NY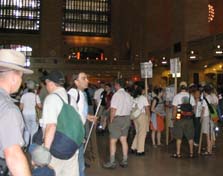 Grand Central Station, NYC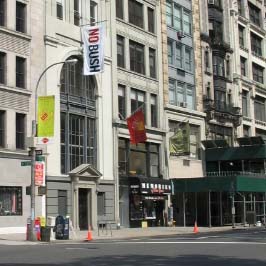 A "NO BUSH" sign on a building on my way to the march staging area.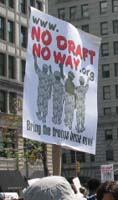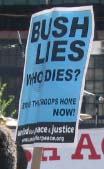 Signs in staging area.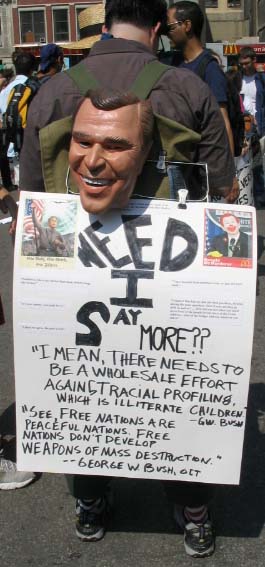 All said...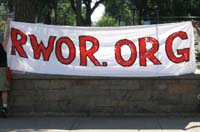 rwor.org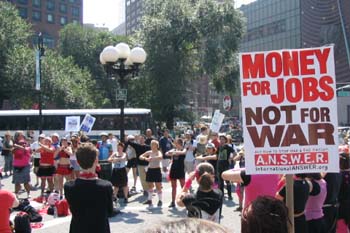 On the way there way street theatre... 1,000 coffins... Patriots...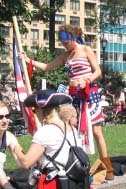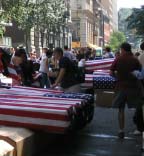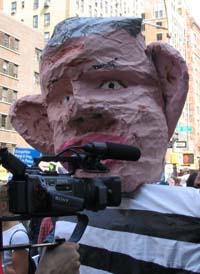 And interviews...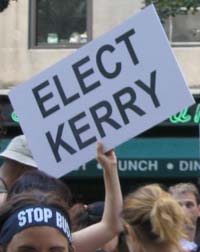 Clearly stated (elect) (stop)...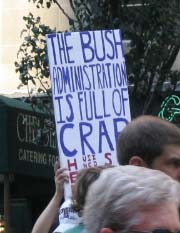 (full of)...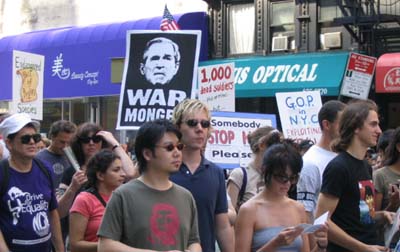 Let the march begin.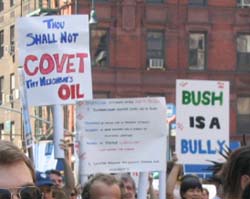 It's about oil?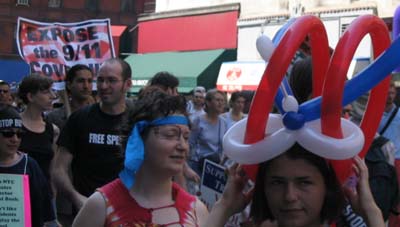 Having some fun...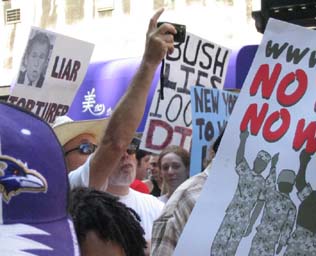 Marching... (waiting)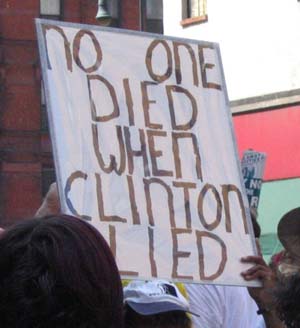 Great sign.
More photos will be posted Monday by 4:00 p.m. EST and Tuesday by 8 a.m. EST.
(Sorry - I got back too late to process them all for Monday a.m.)

Go on to page two.