United for Peace and Justice NYC March & Rally
August 29, 2004
Page 5
A ThreeOldHippies.com On The Scene Report:
Photos of sign art and such from the March. Getting there, then up Seventh Avenue to Madison Square Garden and then to 34th Street.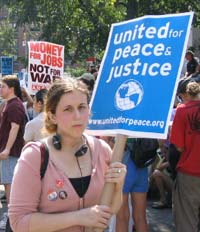 United for Peace and Justice standard bearer.
If you would like to comment on this page do so..
August 29, 2004
New York City, NY

This IS what democracy looks like...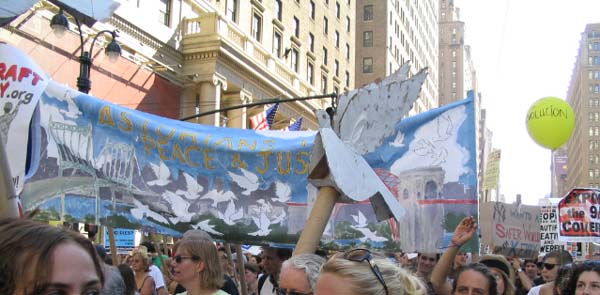 Astorians for Peace and Justice...


(I sort of think it is)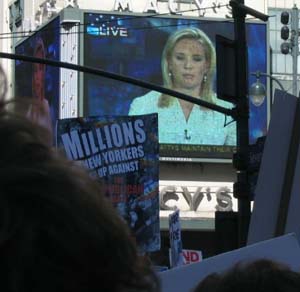 (they had some dumb "lifestyle" show on while THIS was going on in the street)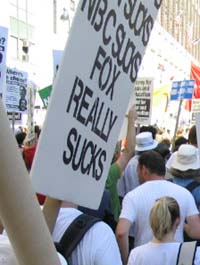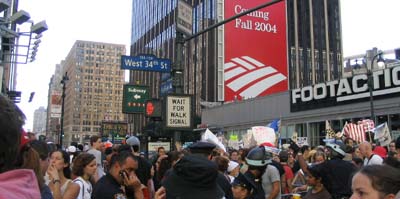 West 34th (love the "Coming Fall 2004" billboard looking down on all this)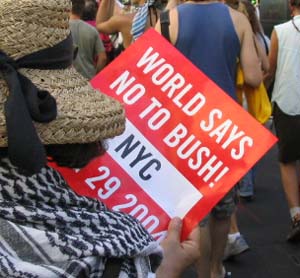 (yes, coming Fall 2004)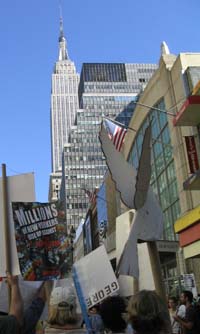 On we go...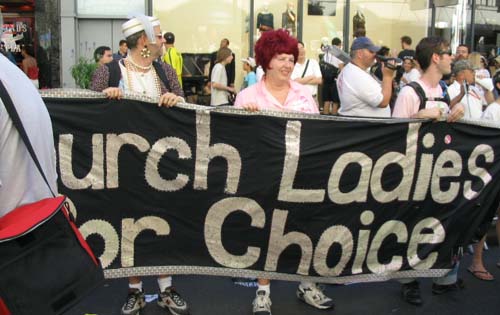 Church Ladies For Choice...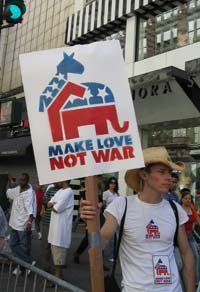 (don't think about it, just do it)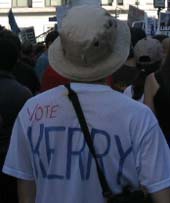 (coming Fall 2004)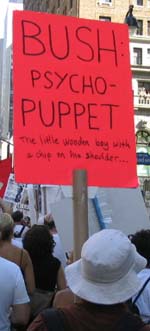 ...The little wooden boy with a chip on his shoulder..."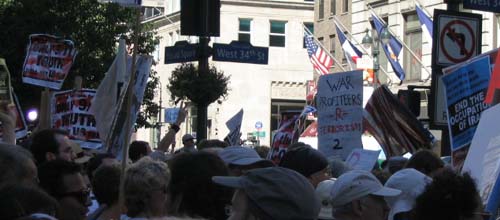 All the way to Herald Square.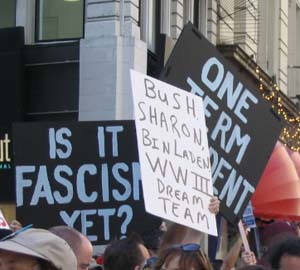 (yet)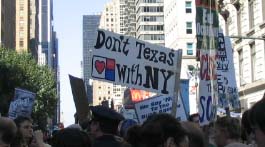 (take him back)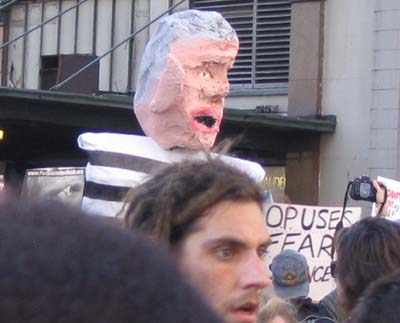 (I'm amazed too)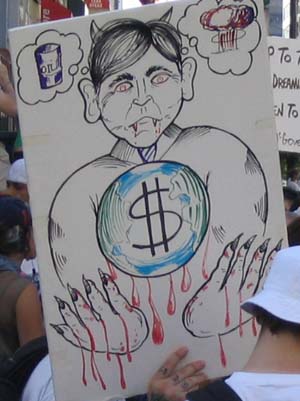 Let's get this a place to hang in some corporate lobby.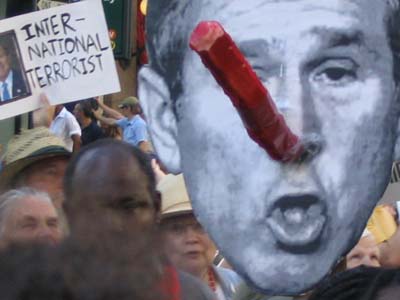 (the red makes it)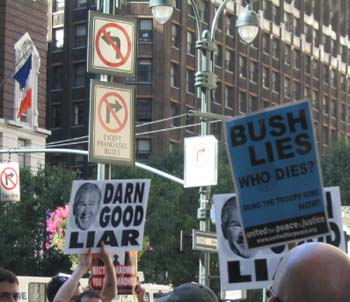 (give credit where credit is due)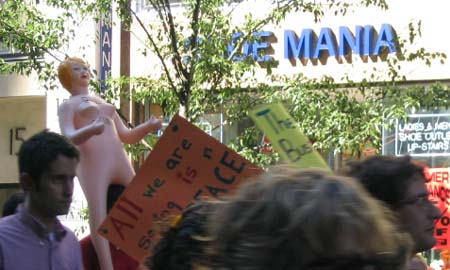 (I don't know what the doll means - but I like it!) (I'll call it "Doll with No Bush Mania")
Some web sites that I've come across during this outing:
The Ronald Reagan Home for the Criminally Insane specializes in "bad taste for a good cause"...
(ok, I was handed a lot of other stuff that never made it back with me - I confess)
(oh, if I took a photo of you and you would rather not have your face show let me know and I'll put a black strip across your eyes... Send a printout (include your phone number for verification) of the photo with your face "X'ed" out to: ThreeOldHippies.com c/o Inter-Vitae, Inc., Box 06018-2100, Canaan, CT 06018-2100.)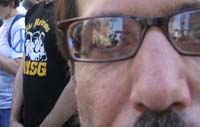 (yes, I really was there)