Dublin - May 13, 14, 15, 16, 2004
May 13 and into the morning of May 14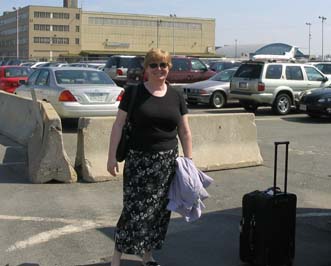 Car park at Logan in Boston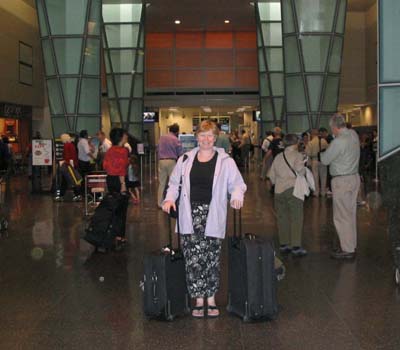 Logan Airport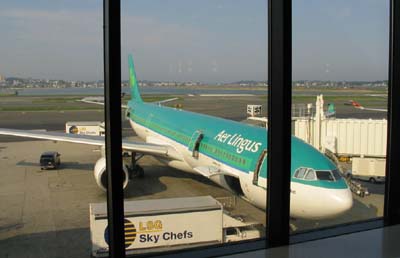 Our plane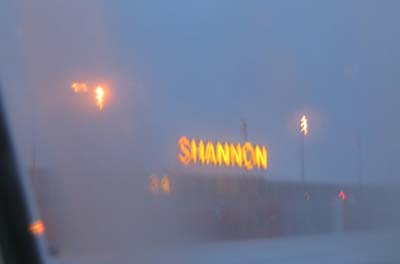 Erie touchdown. Then on to Dublin Airport.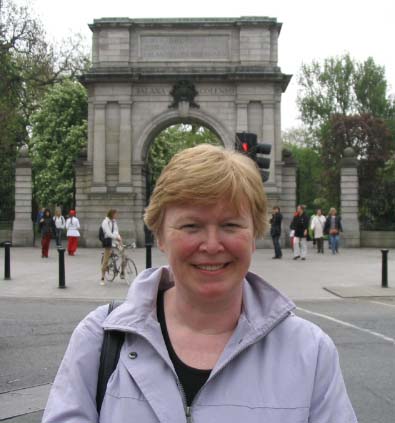 St. Stephens Green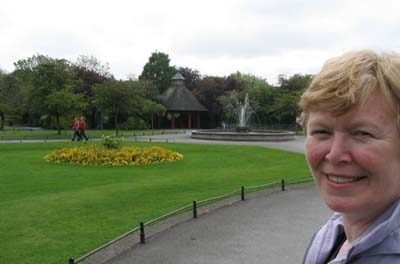 In St. Stephens Green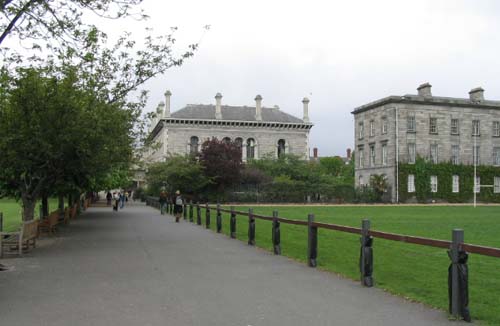 Trinity College grounds. On the way toi see the Book of Kells and the The Long Room (Library).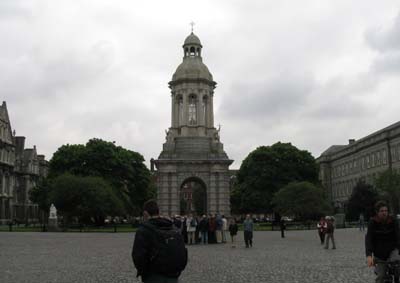 Trinity College main entry courtyard.
Here are some other Trinty links: College photo gallery and aerial view of college with streets that we walked.
Our hotel was somewhere in the upper center of the aerial photo.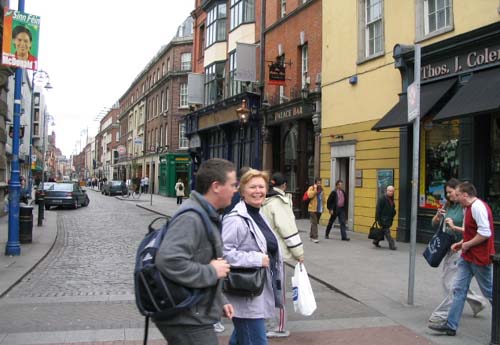 Fleet Street across from our hotel we discovered a wonderful little bar The Palace.
Links that relate to The Palace Bar [Photo] [Pubcrawl and Literary Tour]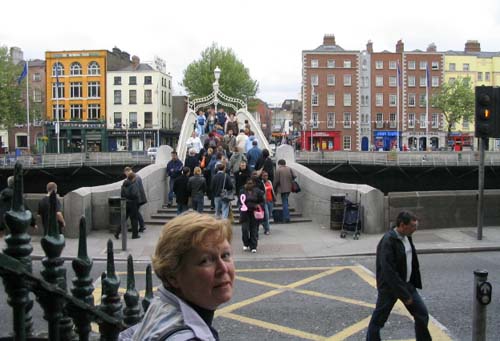 Ha Penny Bridge on the Lifey.
Here is a link to a Liffey cam (wait and the camera will pan). Another cam on the Irish Times Building.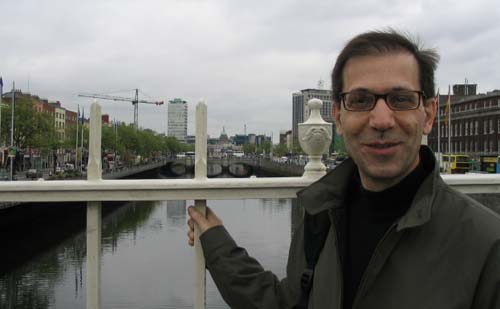 The Liffey from Ha Penny Bridge.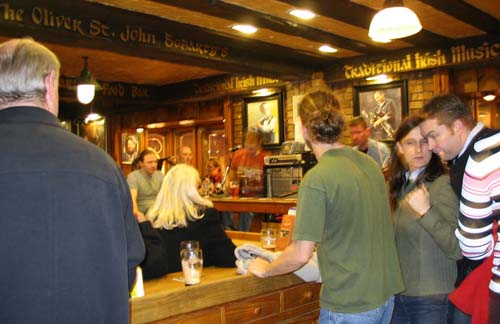 We had dinner and then joined the Welsh who already had started celebrating Nan's birthday. Photo of the band.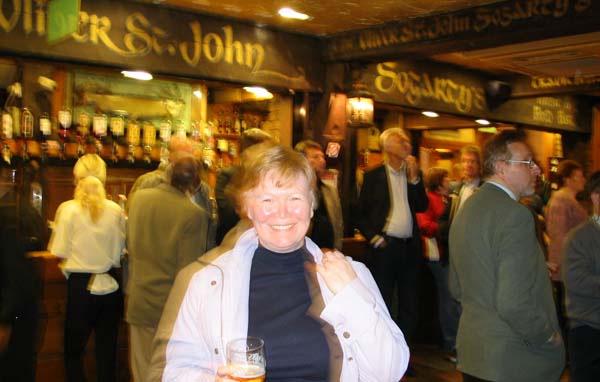 Nan's birthday!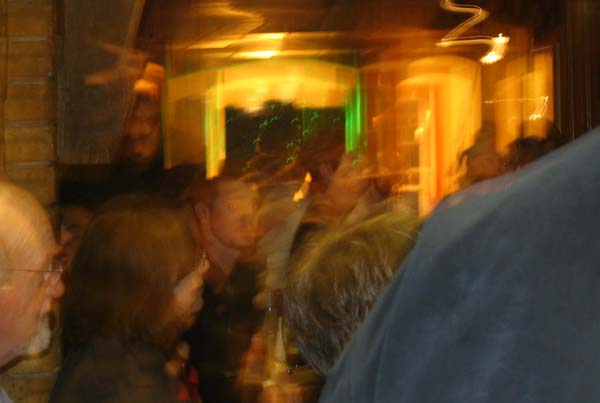 Jamie's Dublin brudder.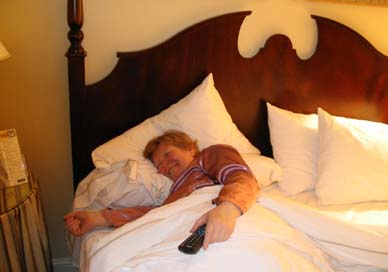 The next day she is still smiling!
May 14 [NEXT]

Some history - 1972: British embassy in Dublin destroyed - [READ]