Lyrical Expressionist
Bernard Re, Jr.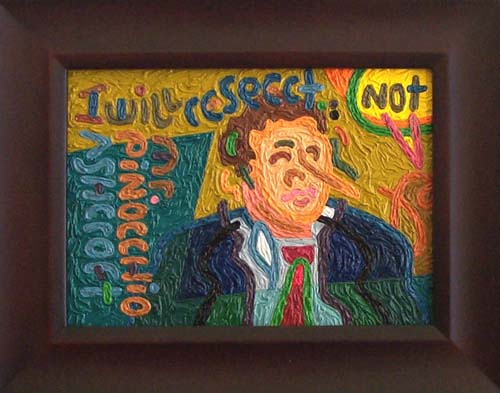 Pinocchio Ashcroft, or "photos of Ashcroft's Senate hearings will be looked at again more closely"
Reaction to Attorney General Ashcroft's actions in the wake of September 11 events in relationship to civil rights issues and statements he made during his Senate hearings that he would uphold the rights of individuals. Time to support the A.C. L. U.!
Year: 2002 Medium: Oil Size: 5 x 7 Price: upon request
Please [contact] me regarding this painting.
Return to MAIN INDEX page