Archived contents page for week of 11-22.04 (with two days off for the Thanksgiving Holiday). Join update e-mail list [GO]

When we update get notified.

Quote:
"To announce that there must be no criticism of the President, or that we are to stand by the President, right or wrong, is not only unpatriotic and servile, it's morally treasonable to the American public."
- Theodore Roosevelt, 1918

Where ever there's, weather there you are.


BOS


WSTK


KC


DEN


SF


Even here (ZIP)
Guests POST here.
Bookmark us. Better yet make us your home page.
How to support this site: (1) Buy our art or stuff. (2) Access shopping sites through our affiliate links: Amazon, eBay, Astrology.com, AllPosters.com, MisterArt.com, Gurney's Seed and Nursery and JustFlowers.com. (3) Or donate some cash...

Guests POST here.
---
This gift buying season support what we are doing by shopping on Amazon. Just use this search search box when going to Amazon and we get a commission on the items you buy. Thanks

---
11.24.04
(project) "Commission the construction of a bronze statue of George W. Bush holding up the decapitated head of Saddam Hussein. Mount this statue at a prominent tourist area in Washington DC along with enormous (Saddam-like) images of Mr. Bush. Then orchestrate and videotape crowds cheering as the authorities remove the statue reminiscent of the fall of Saddam's statue in central Bagdad. Provide this footage to foriegn and domestic, corporate and independent media." [THE WAR FUND]
11.23.04



Mistrust God: Inspired by a story that the "In God We Trust" motto was being considered for inclusion in every public school classroom as a wall poster. [VIEW]
Related: ...Ninth-grade biology teachers in Dover, Pa., must include 'intelligent design' in their instruction. Observers say it is a sign of what's to come...
Related: ...At a time when the White House has portrayed Mr. Bush's 3.5-million-vote victory as a mandate, the poll found that Americans are at best ambivalent about Mr. Bush's plans to reshape Social Security, rewrite the tax code, cut taxes and appoint conservative judges to the bench. There is continuing disapproval of Mr. Bush's handling of the war in Iraq, with a plurality now saying it was a mistake to invade in the first place...
11.22.04



... The works of a celebrated yet controversial artist are finally receiving their due recognition in a large-scale retrospective show at the National Museum of Art, Deoksugung. "Rethinking Go Am" celebrates the 100th anniversary of the birth of Lee Ungno, one of the first Korean artists to experiment with abstract expressionism and combine it with traditional elements of Korean painting. Go Am was Lee's penname. Lee also was a political dissident who was imprisoned in the late 1960s. He died in exile in Paris. ...
11.22.04
... Westchester County Executive Andrew Spano is to be congratulated for withstanding pressure to deny rented county space to a Palestinian art exhibit scheduled for Saturday. Spano understands what other elected officials who have pressed him to cancel the exhibit should understand: "Whether I agree or disagree with (the exhibit's images), this is a matter of freedom of speech, and you can't make a political decision over a constitutional right." ...

Art Activism Inspiration Resource Links [PAGE] ...and for the truely inspired e-mail addresses for [SENATE] [HOUSE] [MEDIA] [U.S. GOV] [BUSH]
Street Art Gallery View/Submit... [PAGE]
Art Activism Resource Links [PAGE]
Archived contents pages by week.
07.29.04
Make art... Tie Dye Kit
Who were you in past life? Find out with a FREE sample Past Life Report from Astrology.com!
11.24.04

...War on Want believes that the only war worth fighting is the War on Poverty. We believe that the money and energy our government is about to devote to killing people would be better used to tackle the injustice and exploitation that blight the lives of millions and fuel conflict. If you share that belief, please let us know...
11.23.04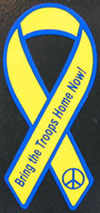 ...we've created our own version of the yellow ribbon car magnet, with a highly visible peace sign and the slogan, "Bring the Troops Home Now!" These affordably priced 8-inch magnets will adhere to any metal surface...
---
Support an old hippie (and this site) donate some cash...

---
11.22.04



(detail)
...Over a million tickets served in 500 cities and 48 states... [SERVE TICKET]
11.22.04
...The work in "Convictions," the show now on view at 512 E. Grand Ave., confronts viewers with tough questions. Artists in this show have obviously been deeply affected by their subject matter. The intensity of these feelings has been translated into visuals, on canvas or in sculpture...
Make art...


Use this link and we get a commission. Thanks
11.22.04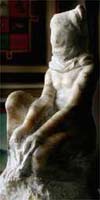 ...Under Saddam, Iraqi artists were forced to produce works that glorified the leader and put him at the centre of everything. Now they are less constrained - and the subject they most want to depict is the violence all around them... (but) ...He went on and on about this great potential, the great drama that can be found anywhere in Iraq these days. Then, as he left he turned and said, "What I have learned, however, is that I am not allowed to make jokes about the Americans or to criticise the occupation."...

11.22.04
...Alexander," which depicts the Macedonian conqueror's passionate relationship with another man, may redefine what is acceptable in a hero...
Support what we are doing by ordering flowers through our affiliation with


Use this link and we get a commission. Thanks
Support what we are doing by bidding or selling through our affiliation with


Use this link and we get a commission. Thanks
Visit our Three Old Hippies STORE on eBay.
When we update get notified.

11.24.04



What's done is done. Four more years. That's four more years of counting on Northland for inspirational, educational, organizational, and agitational products to help you in your struggle, whatever that struggle might be. Don't Mourn, ORGANIZE!
11.24.04
...LAW opposes the illegal use of force against Afghanistan and other countries and supports the use of national and international law to settle disputes, prosecute offenders and protect rights. Lawyers Against the War (LAW) is an international group of lawyers and others who...
11.22.04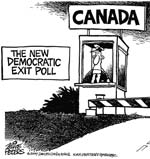 (from our e-mail)
11.24.04
Related: ... US President George W Bush has ordered an internal review into whether the Pentagon should take over CIA secret paramilitary operations, officials say... (wasn't the CIA set up to be separate so power could not be concentrated)
11.23.04
(for those of the opinion "it couldn't happen here" ) Related: ...Oneida J. Meranto... ...A former potter who ran art galleries in Colorado before earning her Ph.D. at age 40... ...did something this semester that she had never done in her career. She tape-recorded her lecture. The reason: self-protection. Last winter two students filed grievances accusing the associate professor of political science at Metropolitan State College of Denver of having a liberal bias and intimidating conservative students. Although college officials found as recently as October that she had done nothing wrong, she received death threats and dozens of hateful e-mail messages. She was too frightened to walk to her car alone, so students escorted her... ... In the aftermath of a contentious presidential election, such tensions may only become worse as emboldened conservative students try to oust professors they perceive as too liberal...
11.22.04
...Though she made a new home in a drab climate almost 2,000 kilometres to the north, sunbathed Portugal and Rego's childhood here still colour her art. "A lot of it is in my pictures," she said in an interview. "Quite a lot of it."... ...In swinging London, Rego expressed her loathing for the regime in Salazar Vomiting the Homeland, a semiabstract oil painting from 1960 that now hangs on the walls of the Gulbenkian Foundation in Lisbon... ...In Salazar's so-called New State, which began in the 1930s and lasted four decades, women were second-class citizens who needed written permission from their husbands to travel abroad. Voting restrictions for women were lifted only after a 1974 army coup introduced democracy. "It was a fascist state for everyone but it was especially hard for women. They got a raw deal," Rego said...
We will not share your e-mail or name with anyone. But we will post the number of visitors by where you hail from. Be brave! As of this morning (11.24.04) we now have over 3,160 visits. (The Marches UK 1, GA 1, PA 1, NH 1, NY 1) :)
11.22.04
Do you know this quote?
"...Let us rise up and be thankful, for if we didn't learn a lot today, at least we learned a little, and if we didn't learn a little, at least we didn't get sick, and if we got sick, at least we didn't die; so, let us all be thankful..." - Buddha
Grow something (legal)...
Click Here to Save $20 on Internet Specials at Gurney's Seed and Nursery...

Use this link and we get a commission. Thanks