United for Peace and Justice NYC March & Rally
August 29, 2004
Page 2
A ThreeOldHippies.com On The Scene Report:
Photos of sign art and such from the March. Getting there, then up Seventh Avenue to Madison Square Garden and then to 34th Street.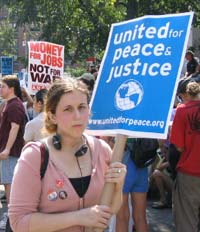 United for Peace and Justice standard bearer.
If you would like to comment on this page do so..
August 29, 2004
New York City, NY

This IS what democracy looks like...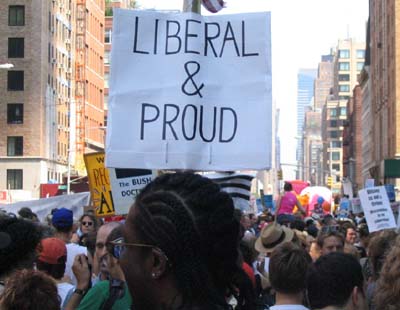 (me too)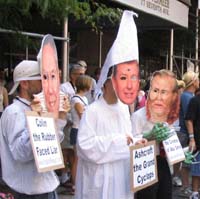 Republican Freak Show! (main stage is just up the street)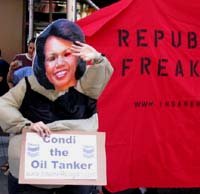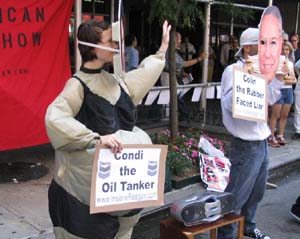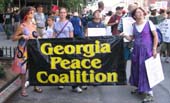 Friends from the south.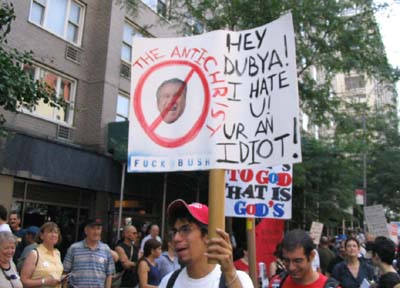 (I love this one)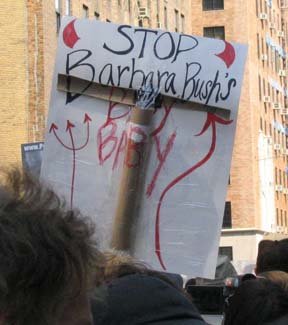 And the poster backs were great too!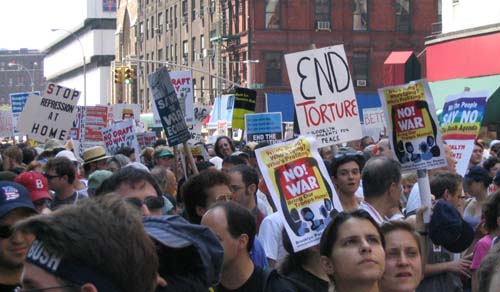 Street scene. (helicopter)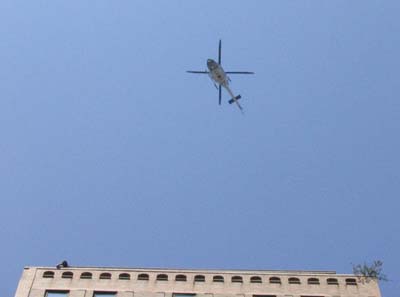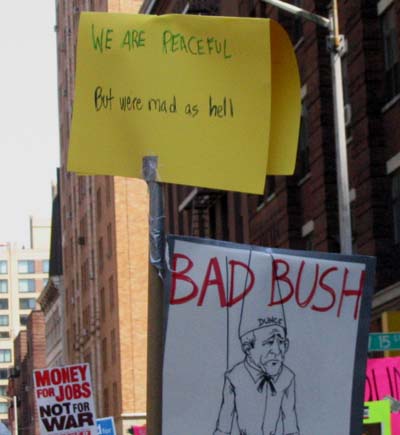 (yes and creative)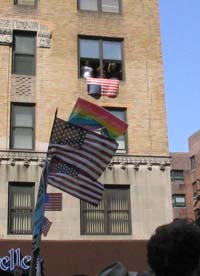 People in the building joined in...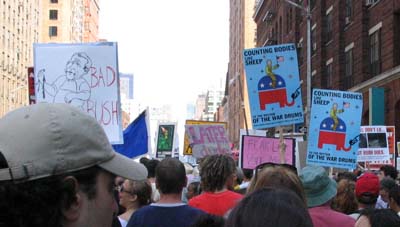 Counting the bodies...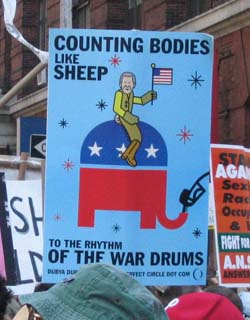 Go on to page three.
More...