United for Peace and Justice NYC March & Rally
August 29, 2004
Page 3
A ThreeOldHippies.com On The Scene Report:
Photos of sign art and such from the March. Getting there, then up Seventh Avenue to Madison Square Garden and then to 34th Street.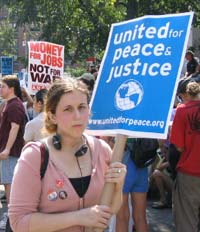 United for Peace and Justice standard bearer.
If you would like to comment on this page do so..
August 29, 2004
New York City, NY

This IS what democracy looks like...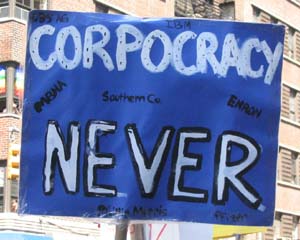 Vote them out... (then keep watching)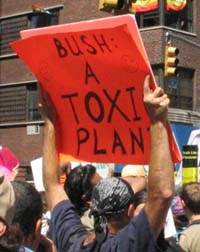 (pave and drill)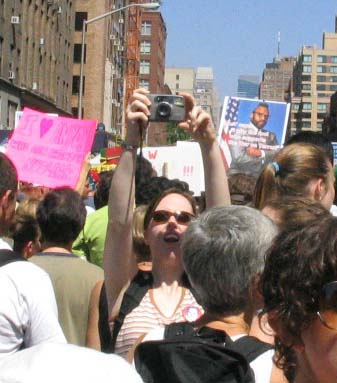 As Mr. T looks on... (got me? got you)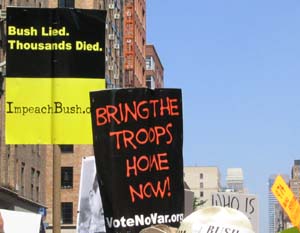 On and on... (the result of lies)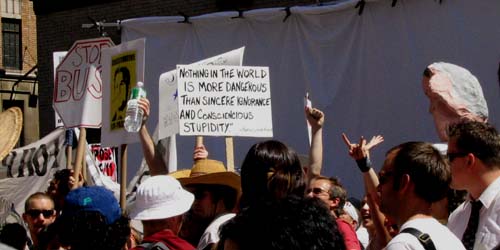 (and people who follow blindly)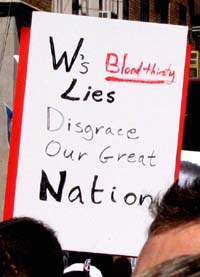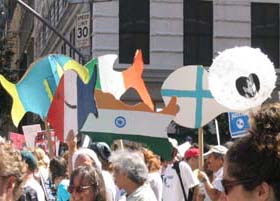 Schools in session...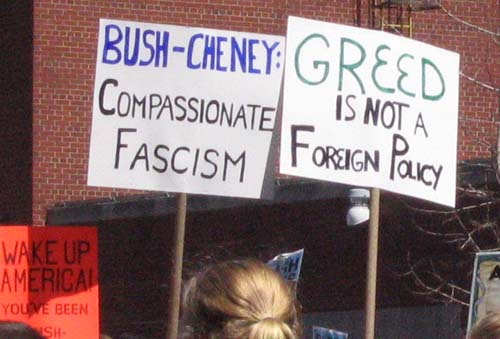 Wake up...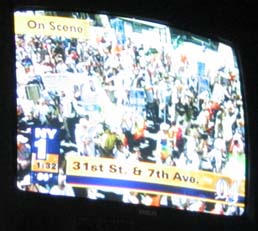 Lovely day for a... (break time at the pub)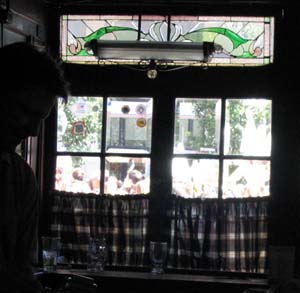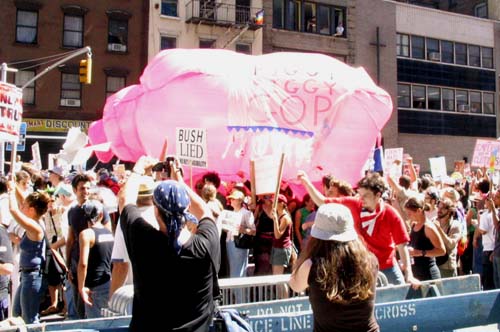 Rutting around the world...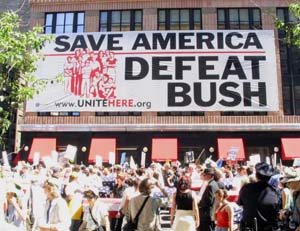 come November... [unitehere.org]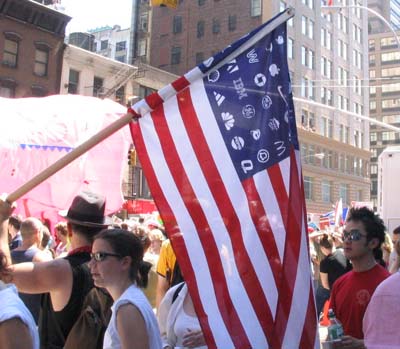 Is this our flag?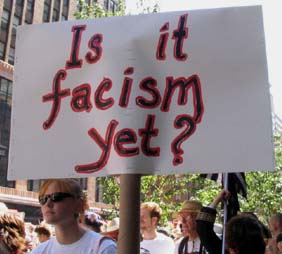 Yet?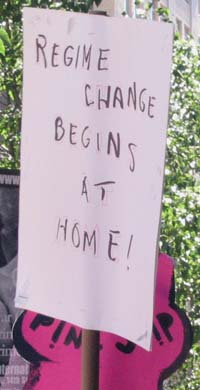 Vote.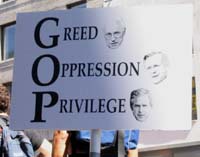 Meeting just down the street.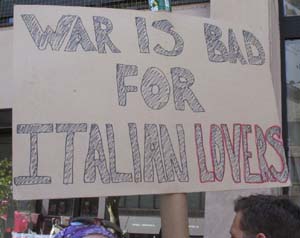 (makes my heart proud)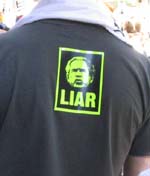 (in a word)
More page four...
More...